There is no decarbonisation without copper, and we've been underinvesting for over a decade. However, there are projects in the pipeline, if we can get past roadblocks…
Here's your list of 10 deposits that could ignite the #energytransition, and bring over 200b lbs in supply
1 🇺🇸 Pebble $NDM.TO
Located in Alaska, and potentially a boon for US-based electrification efforts, this mammoth has faced strong community opposition due to environmental concerns & NIMBY.
Uncertain if it will ever be built
56b lbs 💎 0.40%*
2 🇺🇸 Resolution Copper $RIO $BHP
In Arizona, a JV between Rio Tinto & BHP. Discovered over 2 decades ago, $2b spent, expected to be producing by now. Faces opposition from aboriginal communities. Permitting process can get long & painful…
40b lbs 💎 1.5%
3 🇦🇷 Pachon $GLEN.L
Located in San Juan, Argentina also in the high Andes. Owned by conglomerate @Glencore . Discovered in the 60s, currently working on feasibility. Glacier concerns and the country's financial woes have slowed it down
33b lbs 💎 0.47%*
🇪🇨 Alpala/Cascabel $SOLG.L
4 SolGold & Cornerstone own this asset, working in Ecuador for over a decade. The country has been challenging, but they've expanded the resource, completed pre-feasibility & received support from $OR.
21b lbs 💎 0.37%*
5 🇦🇷 Los Azules $MUX
In San Juan, Argentina, high Andes. $2.4b CAPEX, infrastructure & jurisdictional challenges, but @McEwenMining keeps relentlessly expanding and doing pre-development work
10b lbs 💎 0.48% | 19b lbs 💎 0.33%**
6 🇦🇷 Taca Taca $FM.TO
In Salta, Argentina. BHP (Dad 🖐 again!), then Lumina Copper, acquired by First Quantum for $470m. Reserves declared in 2020 and moving along. Mining-friendly province w/lithium developments. $NOVR has a royalty
15.5b lbs 💎 0.44%
7 🇦🇷 MARA (fmr Agua Rica) $YRI.TO
Formerly BHP (Dad managed it in the 90s), currently Yamana -getting acquired by Gold Fields-, Glencore & Newmont. Community issues, NIMBY but aiming to use infrastructure at nearby Alumbrera (fmr mine)
11.7b lbs 💎 0.48%
8 🇦🇷 Altar $ALDE
Located in San Juan, Argentina, high Andes. Previously Peregrine, Stillwater-Sibanye, currently @AldebaranInc . No economic studies yet, but resources continue to be expanded. Similar challenges as Azules & Pachon
11.3b lbs 💎 0.43%*
9 🇦🇷 Jose Maria $LUN.TO
Yet another deposit in the Andes. Formerly Jose Maria Resources, acquired by Lundin last year for C$625m. With Filo, part of a newer wave in copper discoveries in the region, linked to @LundinGroup
6.7b lbs 💎 0.30%
10 🇨🇱 Filo del Sol $FIL.TO
In Copiapo, Chile. As with all high Andes, seasons are limited due to weather. In recent years, Chile has become harder -community opposition, political swings- but the markets love Filo… and copper ❤ Chile!
2.2b lbs 💎 0.39%
What a list! Been to a few myself.
Will all these copper deposits get developed? Hard to say. Some will, definitely. But in general, it's taking way too long. We must fix this to fast-track the #energytransition.
Want more? Here's another great list
References:
All figures in billion lbs
💎 Grades are Cu not CuEq
Cu= copper
CuEq= copper equivalent
*= measured + indicated resources
**= 1st indicated, 2nd inferred
No clarification= reserves
Confused about reserves vs resources? See my previous thread
Notes
Copper is found w/other metals, and those mentioned contain gold, silver, molybdenum, etc. Not included to focus on copper
Multiple sources were used in the compilation. See companies' websites for more details (or ask for the links & I'll add at the end of the thread)
Notes cont'd
There are more undeveloped deposits elsewhere in the world, equally relevant. My focus is on the Americas & Australia, hence my lists will always skew that way.
Disclaimer:
From this group we only hold $MUX
Notes cont'd
Nivaldo Rojas, FAusIMM @IIMCh
Dad was a copper porphyry expert/geologist focused on the Andes. He visited hundreds of copper deposits globally in his 50-year career. From this list, he explored Los Azules, MARA, Taca Taca, Pachon & Altar.
He passed away in 2017 💔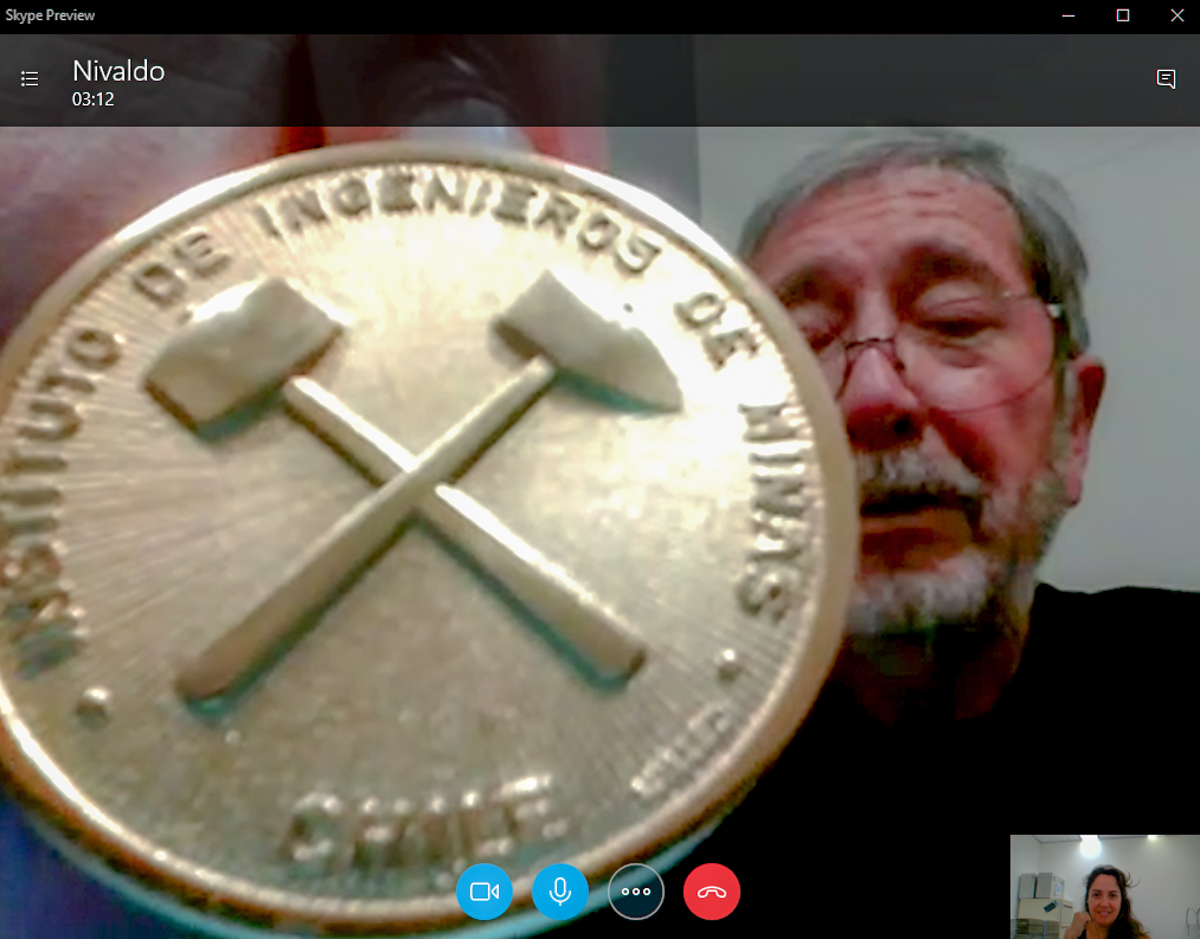 TL;DR
-Copper deposits are large & expensive
-Take decades from exploration to mining
-Permitting is a nightmare
-Lots of NIMBY & community opposition
-The Andes is literally a 'gold mine' (well, copper-gold 😁)
-High altitude can slow progress
-10 gems= over 200b lbs metal
Do you know other copper deposits in the pipeline, either awaiting a financing decision or currently delayed by any of the issues mentioned?
👇
If you thought this was useful, please retweet the start of the thread so more people can benefit.
Follow me @paola_rojas for more on metals, markets and tech.
Originally tweeted by Paola Rojas 🐝 (@paola_rojas) on July 1, 2022.
---
If you enjoy my content for investors and are ready for more, start here:
---
Disclaimer: Our content may contain affiliate links, meaning we may receive a commission on products or services you buy. We only recommend products and services we use and love, so rest assured our opinions are unbiased.