The energy transition is upon us, whether you like it or not.
So… here are 5 reasons you SHOULD consider investing in lithium, today and for the long term:
1) To start, rising quantities of batteries are desperately needed to push electrification forward.
Electric vehicles require efficient and lightweight power storage (aka batteries) that can solve range anxiety.
Hence, more -and better- batteries are needed.
2) The rising demand for EVs fuels the need for metals used in batteries, including:
• lithium
• copper
• cobalt
• nickel
I expect significant shortfalls overall, plus @benchmarkmin forecasted a deficit of 300,000 tons of LCE (lithium carbonate equivalent) by 2030.
3) Lithium is a core component of most modern batteries.
Why?
Because it is the lightest metal in the periodic table, and it is programmed to give its charge away.
Here's a closer look at an NCA, a type of li-ion battery by @cenmag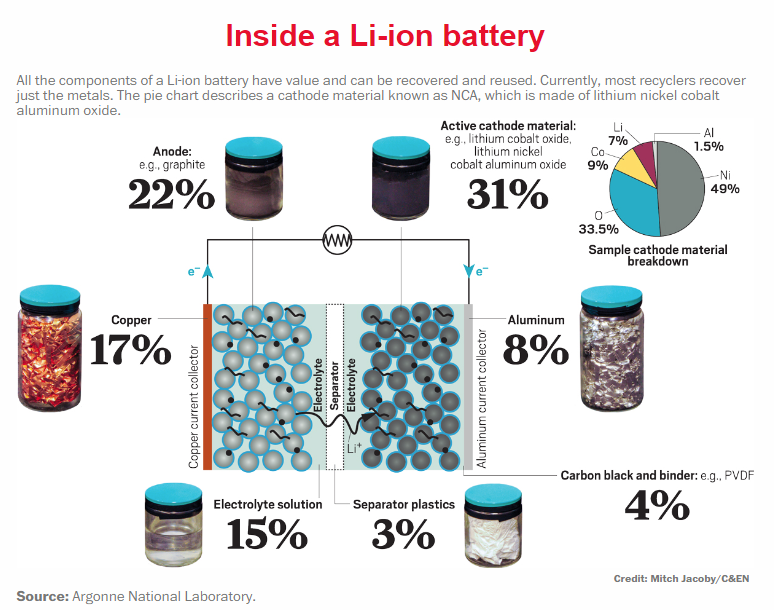 4) While lithium is widely available in the earth's crust, producing from it a chemical that meets specifications to go into batteries is more complex.
Some key challenges are covered in this thread:
5) When you look at the whole metals market globally, lithium is still a small portion.
Tiny really.
While iron, copper & aluminium dominate (and in turn are dwarfed in comparison to oil), lithium is still just emerging with plenty of upside for investors.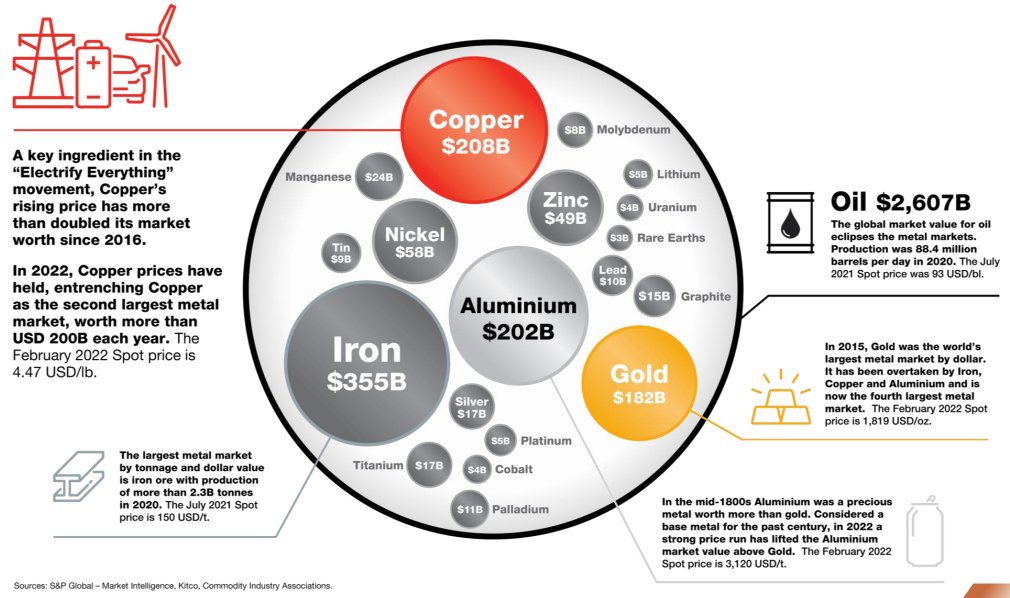 And that's it.
Imagine if it becomes the new oil, as @elonmusk expects.
TL;DR
1) EVs are in
2) EVs need batteries
3) Batteries need lithium
4) Producing lithium is not easy
5) Lithium as a market still in its infancy
Made you think? Like this tweet!
If this was interesting or useful to you, please retweet the start of the thread.
Follow me @paola_rojas for more commentary on metals, markets and tech and regular discussions on Twitter Spaces 🎙
Originally tweeted by Paola Rojas 🐝 (@paola_rojas) on August 16, 2022.
---
If you enjoy my content for investors and are ready for more, start here:
---
Disclaimer: Our content may contain affiliate links, meaning we may receive a commission on products or services you buy. We only recommend products and services we use and love, so rest assured our opinions are unbiased.