How to identify acquisition opportunities?
Mining projects often change hands between exploration and production.
This is due to the industry's long life cycle and market swings.
Here's a list of platforms that help companies, investors and vendors complete transactions:
🎯 Mines Online
Investors can browse for free, while vendors pay a 5% success fee or a negotiated upfront posting fee.
Backed by @ArgonautLimited
Home
🎯 Global Data
They gather publicly available data (32,000+ Mines and projects dating back to 2010).
Investors can request a demo of the platform and discuss pricing.
https://www.globaldata.com/marketplace/mining/mining-projects/
🎯 Digbee
@digbee collects publicly available data using proprietary AI and provides an ESG scoring framework.
Data can be accessed for free, while companies must register and pay a fee to get assessed and receive an ESG score.
🎯 Mineral Intelligence
Investors search among available listings.
Free for vendors, investors pay a subscription (not listed).
https://mineralintelligence.com/
🎯 Mineral Project Source
Another listing platform.
Vendors and buyers pay a subscription fee. There's no success fee.
By @geomarvel
https://mineralprojectsource.com/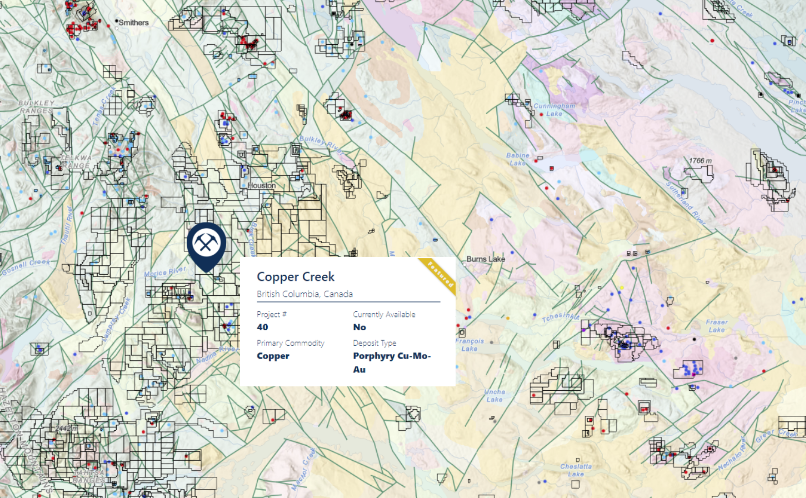 🎯 SearchSpace GEO
@SearchSpaceGeo collects publicly available project information.
Vendors can claim existing listings for a subscription fee. Investors can browse for free.
Mostly North American listings.
https://www.searchspacegeo.com/
🎯 Prospector
Investors get a subscription to access @ProspectorAI over 10,000 mining projects and companies, including 43101 reports, powered by AI.
Listed companies can pay an advertising fee to be highlighted.
https://www.prospectorportal.com/
🎯 GoldDiscovery
This one has just gone on beta. A bit similar to Global Data, so far.
Investors can sign up for a free account.
🎯 Mineral Opportunities
If you're based in Chile, you may want to try a local solution. Vendors pay a fee to list and complete a transaction.
And that's a wrap!
Transactions are hard work but highly rewarding. We love working with clients and partners in that space, both sell and buy-side.
🎯 Seeking assets? Let's chat:
Selling your project? Submit for review here:
Originally tweeted by Paola Rojas 🐝 (@paola_rojas) on October 18, 2022.
---
Get our resources for listed companies, investors and vendors:
---
---
Seeking listed, pre-IPO or IPO opportunities? Join our distribution list:
---