Lithium is widely found on earth, but to date, the market is still learning to grow and many challenges lie ahead.
Rising prices
Lithium and other battery metals and minerals are the bottleneck we must solve for the energy transition to go global.
Before gigafactories existed, the raw materials in batteries represented only 40% of costs.
Fast forward to today, these costs have pretty much doubled.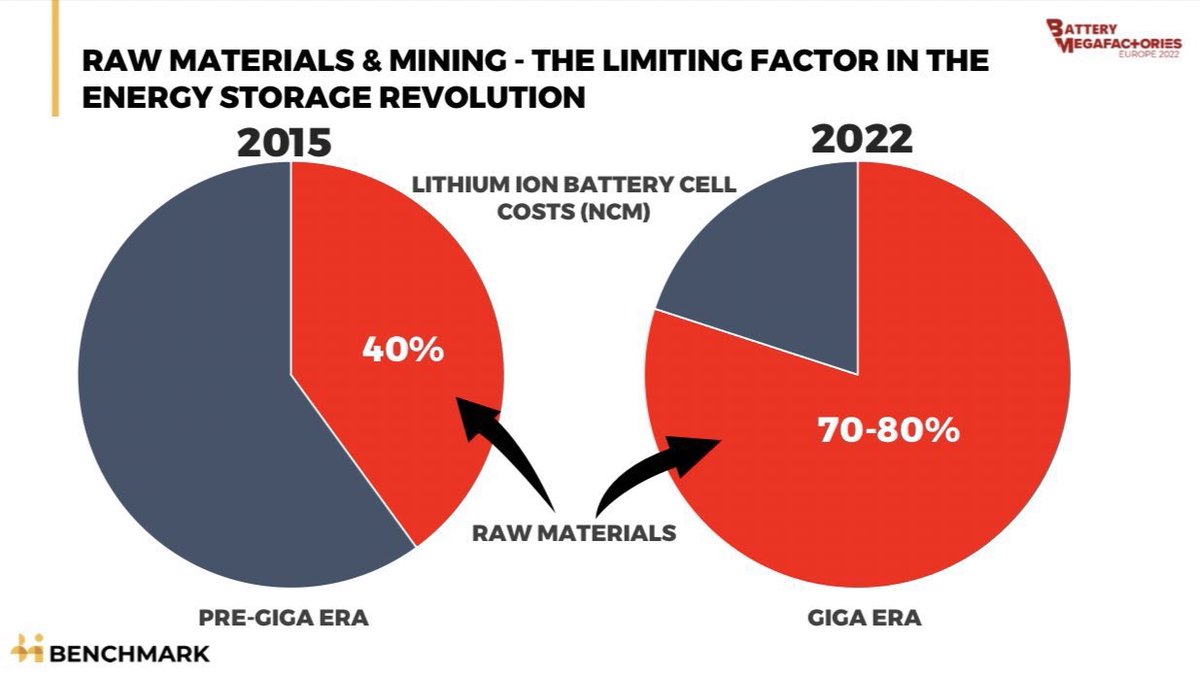 📊 Benchmark Mineral Intelligence
Concentration
Supply is highly concentrated in a handful of countries, and a variety of sources.
📊 FOX Business
Lofty projections
Bloomberg forecasted massive growth in both lithium mining & refining capacity for 2025, especially in China. Compare these figures with total production in 2020 (82,500 metric tons) and 2021 (100,000 metric tons), as noted by the USGS earlier this year.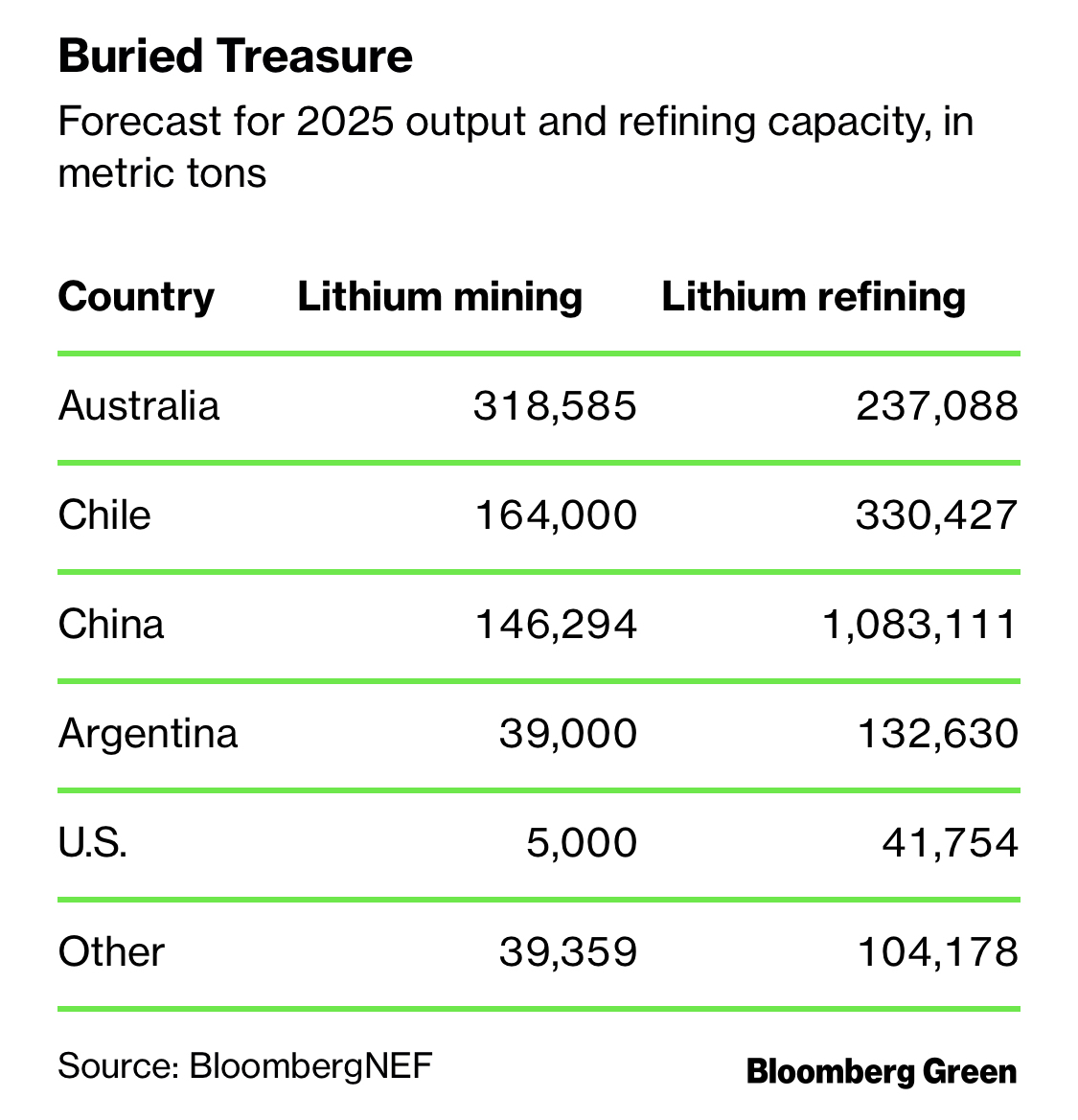 📊 BloombergNEF
Pipeline looks healthy yet…
The pipeline of lithium projects is stronger in Canada, Argentina, the US, Australia, China and Chile.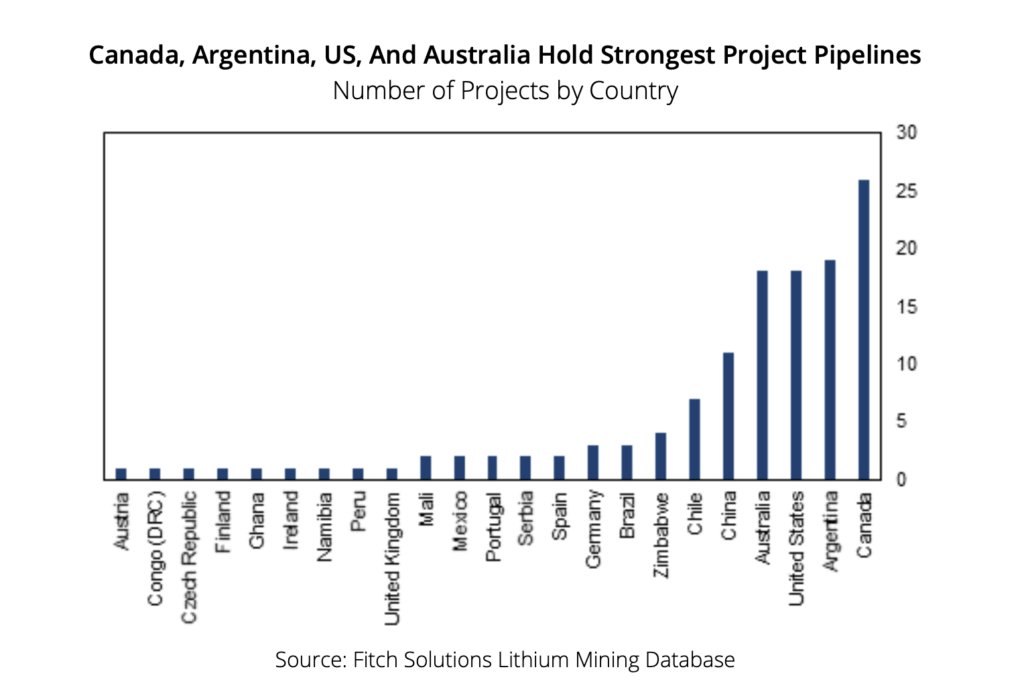 However, moving a project to production has a plethora of challenges, and in any case, most of these are years away from production.
Goldman Sachs and Credit Suisse have recently reported bearish stances, while JP Morgan sees both sides, and UBS sees strong demand for the metals fueling the energy transition (noted, without mentioning lithium specifically).
If you missed it, here's a thread with the breakdown.
That's a wrap!
Stay tuned as I'll be writing more about demand in the coming days.
For exposure, you may consider:
🔹 Lithium Americas Corp. | LAC
🔹 SAYONA MINING LIMITED | SYA
🔹 LEPIDICO LTD | LPD
🔹 CleanTech Lithium Plc | CTL
🔹 LITHIUM POWER INTERNATIONAL LIMITED | LPI
---
Lithium is used mostly for batteries for mobile phones, laptops, digital cameras and electric vehicles. Can be made into alloys with aluminium and magnesium, improving strength and making them lighter. A magnesium-lithium alloy is used for armour plating, while aluminium-lithium alloys are used in aircraft, bicycle frames and high-speed trains. Miners produce either carbonate or hydroxide which is then sold to refineries.
Keen to dig deeper? Here are some resources for you:
---
Want to see what I've been saying about it? From the serious to the funny and everything in between.
---
Have a related question? Pop it below. I'll add to future topics to cover in my content.
---
Here's the metal in the periodic table:
---
Note: assume I/we hold some if not all stocks mentioned on this website and social media.
---
If you enjoy my content for investors and are ready for more, start here:
---
Disclaimer: Our content may contain affiliate links, meaning we may receive a commission on products or services you buy. We only recommend products and services we use and love, so rest assured our opinions are unbiased.