We live in a mineral-intensive world, yet many investors are on the fence about the sector.
If that's you, here are 5 reasons why you NEED exposure to mining and metals.
Yes, I'm a convert, and copper 'runs through my veins' after 5 generations, but I strongly believe every investor should have metals in some shape or form in their portfolio.
There are many reasons but…
I will give you my top 5.
Let's dig in:
1) Upside
How likely are you to get the chance to invest in the next $META or $GOOG before they blow up?
Not very.
But you CAN invest in early-stage explorers that might turn a small investment into a 'multi bagger'.
Why? A discovery often lifts a stock 20x or more.
2) Diversification
The mining industry has cycles that are NORMALLY not highly correlated with other sectors of the economy.
So when financials/consumer discretionary/etc are imploding there's a good chance miners are holding steadier.
3) Passive income plus some capital gains
Investing in producing companies can give you both passive income for your portfolio (and there are many companies with a stellar dividend yield, like $RIO or $BHP these days), along with some upside for the future.
While producers are not expected to grow dramatically, there's always the chance of extra gains that will flow through to shareholders, such as when they:
find a satellite deposit or
spin out a non-core asset into a newco
sell an asset for stock or cash consideration
4) Gold is still a good hedge
When chaos is among us, more often than not, $gold will remain STRONG (or at least stronger than other asset classes), as many investors 'fly to safety', driving price upwards.
And gold must be dug out of the ground to find its way into bullion…
5) Current technology loves metals
The devices we use today are merely a glimpse into what we'll have in 10, 20, or 100 years.
Can you even imagine?
By then we'll surely have alternatives and new materials (think nano), especially a century from now.
But if you are alive today, our tech relies heavily on lithium, copper, gold, silver, cobalt, nickel, graphite, to name just a few metals in batteries, electronics, cables, etc.
And to get them must be mined (and recycle whenever possible).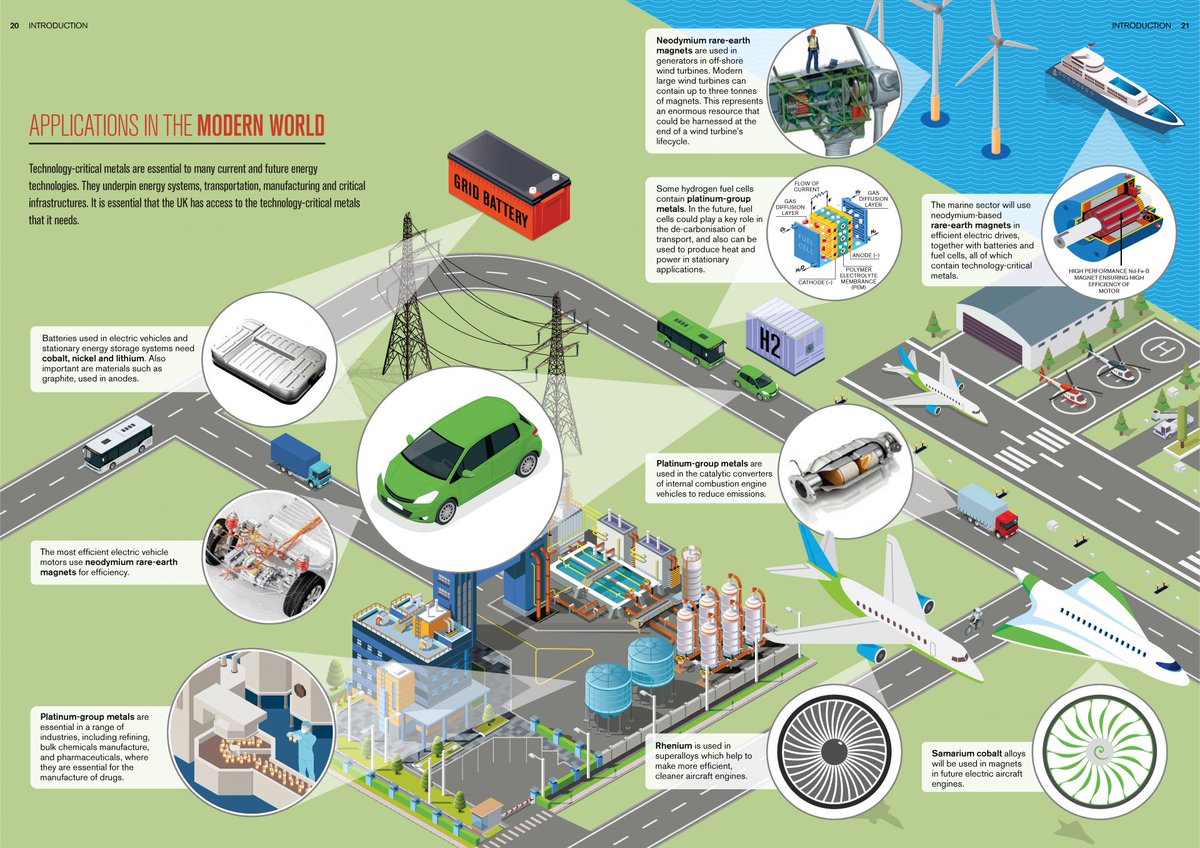 Investing in metals makes good sense for civilisation AND your portfolio.
Keen to learn more? You can start right here.
These are some insightful accounts:
@RickRuleRulz
@TraderPamplona
@TheLastDegree
@TaviCosta
You may also like my threads:
And that's it for today!
TL;DR
5 reasons to invest in mining and metals and future-proof your portfolio
1 Upside
2 Diversification
3 Passive income
4 Gold is a good hedge
5 Current technology loves metals
If you agree that more capital should be poured into metals, please retweet the start of the thread.
Originally tweeted by Paola Rojas 🐝 (@paola_rojas) on August 9, 2022.
---
If you enjoy my content for investors and are ready for more, start here:
---
Disclaimer: Our content may contain affiliate links, meaning we may receive a commission on products or services you buy. We only recommend products and services we use and love, so rest assured our opinions are unbiased.