Copper pricing has weakened due to expected falling demand.
But in the long term, we need the metal 😎
Here are my 5 favourite reasons to add copper to your portfolio:
1) Rising demand for EVs and decarbonisation fuels the need for metals used in electrification, including:
• lithium
• copper
• nickel
• cobalt
• graphite
I expect significant shortfalls across the board.
But copper has unique challenges.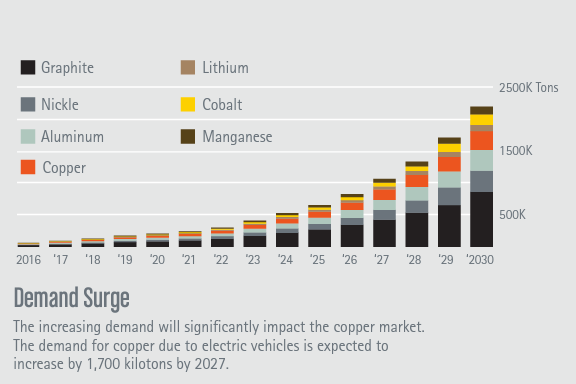 2) Copper is a core component of modern batteries
Copper is the battery's current collector, as the efficient conductor it is.
In an NCA (Nickel-Cobalt-Aluminum Oxide), a popular type of li-ion battery, 17% is copper! Actually, that's more than any other metal.
📊 @cenmag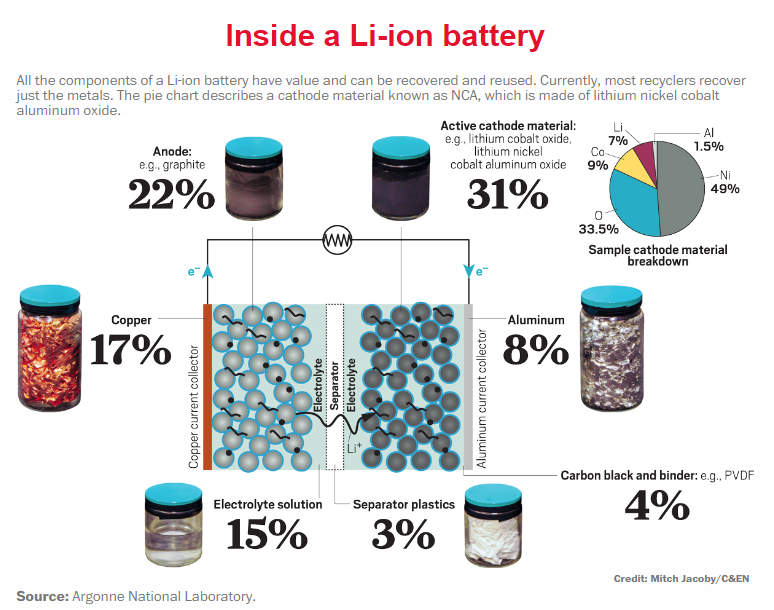 3) When you look at metal markets globally, copper is currently 3rd
It has doubled since 2016 – yet still has upside for investors.
But big markets may find fast growth challenging.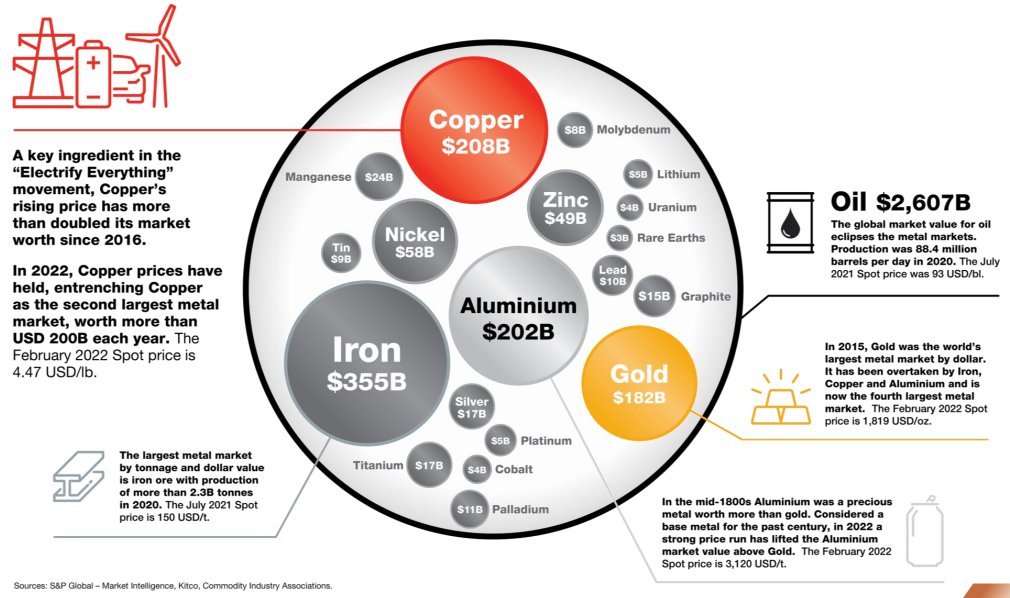 4) The discovery rate has plummeted
Less deposits are being found every year, and exploration budgets are still in a rut.
This is worrying.
Identifying new copper deposits is capital-intensive and takes years.
And to make matters worse…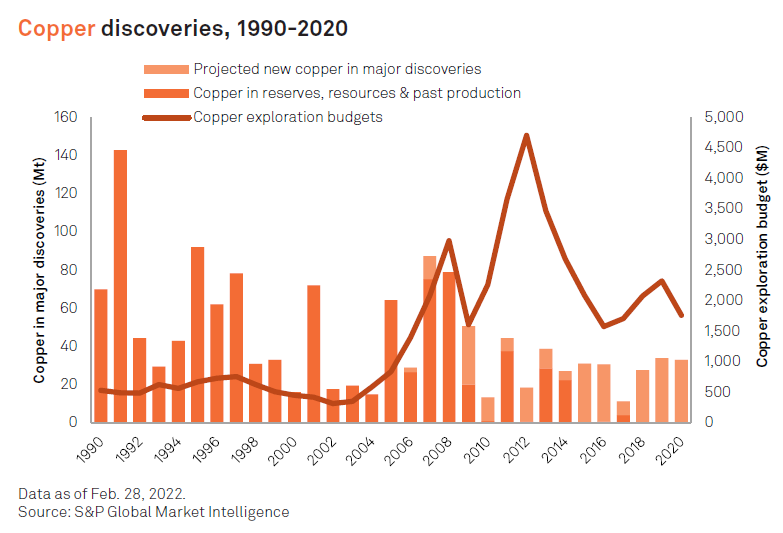 5) Copper output in Chile keeps falling
Since Jul 2020, COVID, political shifts and industrial actions have reduced production and caused uncertainty for supply going forward.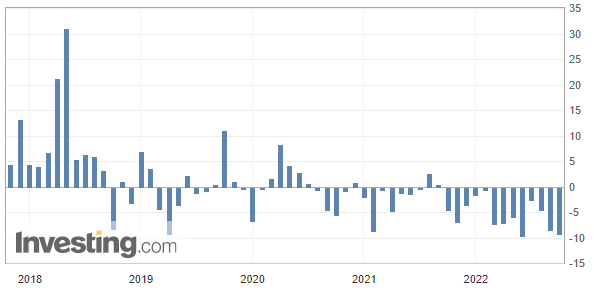 That's it!
Copper has a bright role in #netzero. These ideas can help you allocate capital to copper miners.
1) Electrification!
2) Batteries = copper
3) Market growth is ⁉
4) Discovery rate is low
5) Copper output is falling
Keen to dig deeper?
If this was interesting or useful to you, please retweet the start of the thread.
Follow @paola_rojas for more on metals, markets and tech.
Investing in junior miners and not on our distribution list? Let's fix that! Link in bio.
Originally tweeted by Paola Rojas 🐝 (@paola_rojas) on October 15, 2022.
---
If you enjoy my content for investors and are ready for more, start here:
---
Disclaimer: Our content may contain affiliate links, meaning we may receive a commission on products or services you buy. We only recommend products and services we use and love, so rest assured our opinions are unbiased.