Stop.
What if I told you there's a region with:
• abundant opportunities across metals, energy and tech,
• highly undervalued, yet
• poised for growth?
Well, there is.
Let's talk about investing in Latin America, shall we?
Here's what I'll cover today:
Investment
Agribusiness
Metals & mining
Technology & innovation
Energy & related infrastructure
Diversification & cost efficiencies
Let's go!
Its scale
1/6 of the earth, with most minerals and metals in the periodic table.
Over 658 million people call Latam home, in 20 countries and 6 territories.
75% of the population lives in the 6 largest economies:
Mexico, Brazil, Chile, Peru, Colombia, and Argentina
FDI is a big deal
From all cross-border capital inflows 2010-2021, FDI (foreign direct investment) was the highest.
In 2021 the region received about 8% or $134 billion.
Foreign capital is needed as local markets are not yet fully developed.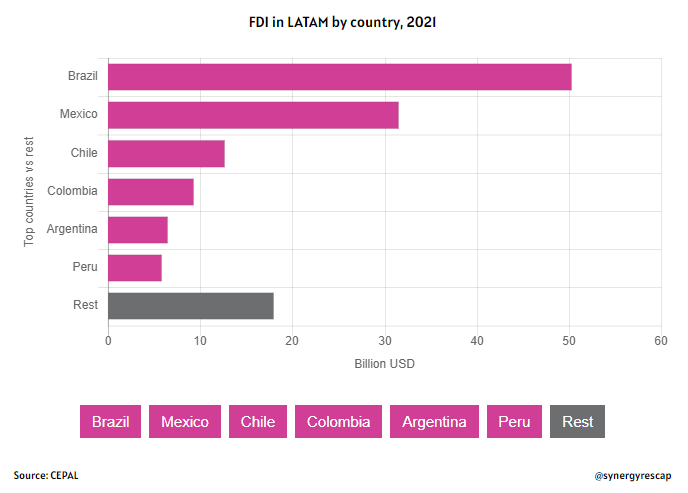 Mineral riches
Latam's mined revenue was over $150 billion in 2012, and by 2020 had risen to $294 billion.
From mature producers, to up-and-coming developers and explorers, every stage in the mining cycle is present, and foreign companies are active, especially Canadian (450+)
From all metals and minerals, the most exciting opportunities I see are in:
• Copper
• Lithium
• Silver
The continent was blessed by the pacific rim ('ring of fire') as well as the 'lithium triangle' and also Argentina (from the Latin argentum, silver)
Digging in: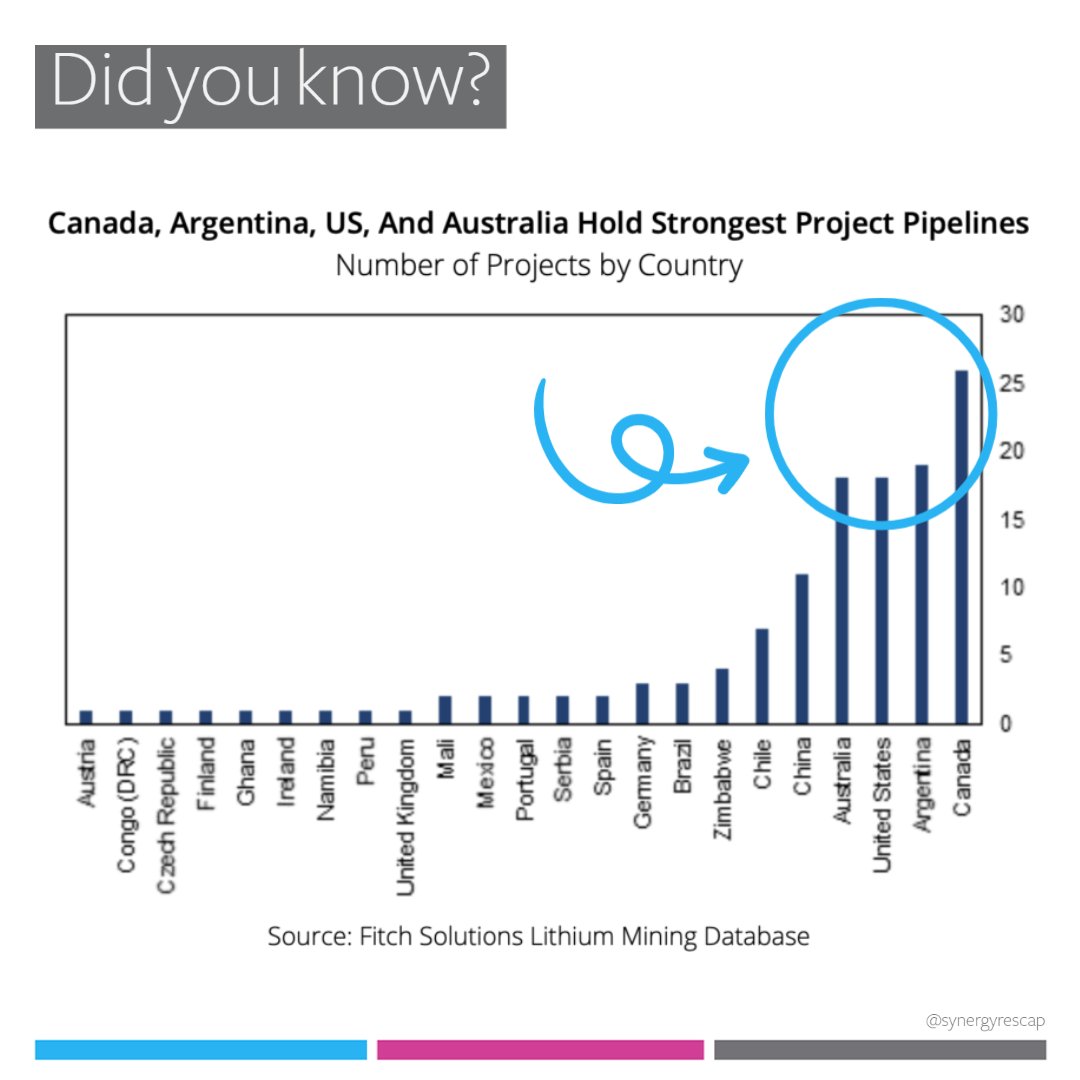 Over 51% of the world's copper was produced in the region.
The king of all metals loves Latam.
Here's a quick overview of copper porphyries (the world's major source of copper and molybdenum and a significant source of gold).
The lithium triangle hosts over 53% of the world's resources.
Copper and lithium are key for the energy transition.
Here's a summary of what you need to know before investing in lithium stocks.
Mexico is the world's top silver producer.
Silver is not just a store of value.
Here are 5 reasons to invest in silver stocks.
Renewable infancy
Hydropower is the largest renewable source, with Brazil in the lead -top 10 by new installed capacity with 175MW-.
But coal, oil & gas still generate the bulk of energy, especially Mexico, Argentina and Chile.
An opportunity to participate in the transition.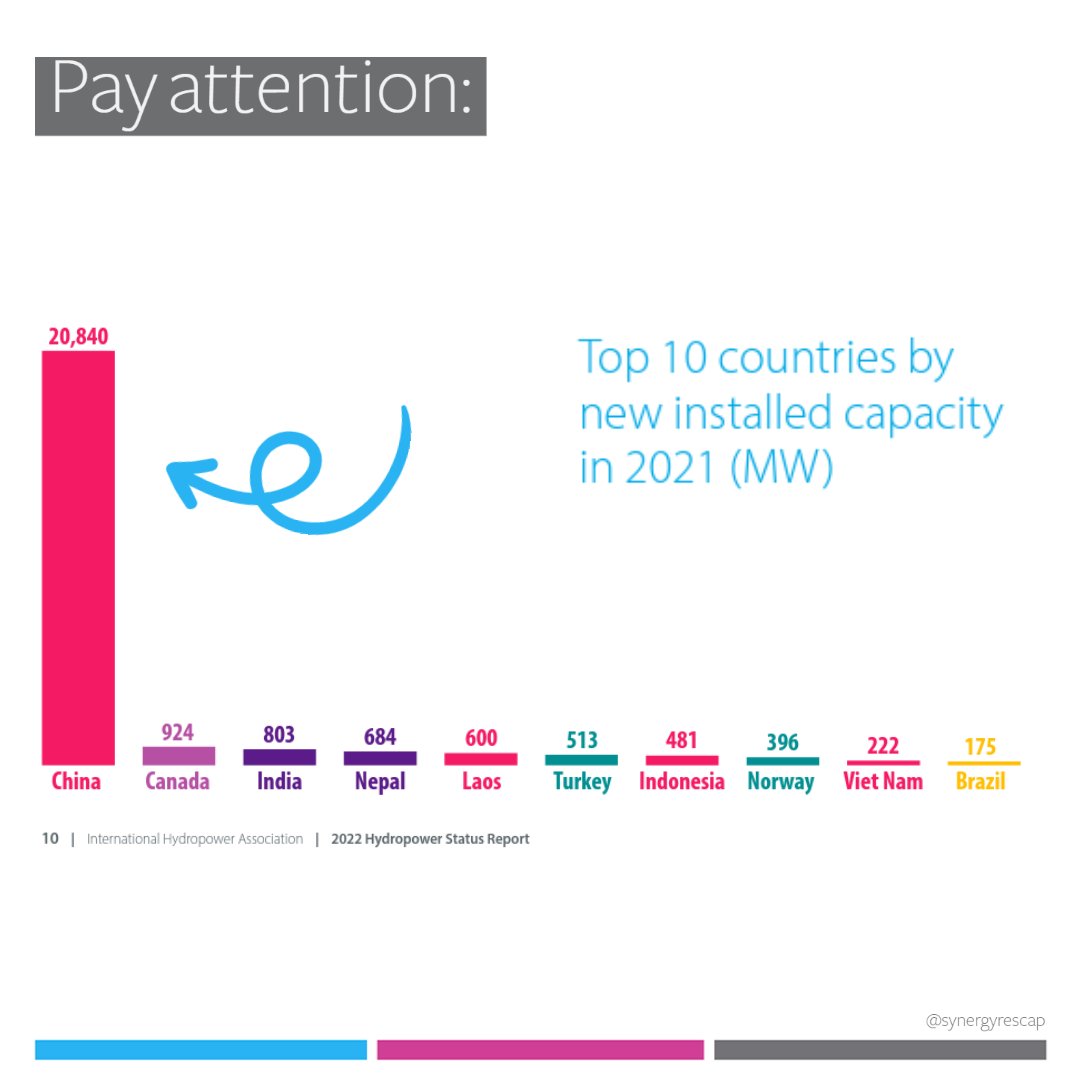 Agribusiness is crucial
It's both the backbone and an important part of cultural identity.
However, most production is highly fragmented, as it comes from smallholder farmers.
Agtech is small but growing – an opportunity for automation and efficiencies
Diversification & cost efficiencies
Although the continent is not a unified entity:
• mostly 2 languages
• undervalued currencies
• strong institutions & systems
• culturally compatible w/ major western economies
Sound diversification alternative to Asia and Africa
Tech and innovation
The startup scene is heating up, especially in fintech and e-commerce.
So much that this year more capital was deployed than in the previous decade.
Top VCs are deploying capital such as @sequoia
More than 50 unicorns exist today!
That's a wrap!
We see opportunities in Latin America growing for decades to come.
I would like to see allocations in most portfolios, within sectors that correlate with risk tolerance, of course, as challenges exist that must be considered.
Like this if you hold Latam.
If this was interesting or useful to you, please retweet the start of the thread.
Follow me @paola_rojas for weekly threads and daily commentary on metals, markets and tech.
Originally tweeted by Paola Rojas 🐝 (@paola_rojas) on November 25, 2022.
---
Get our resources for listed companies, investors and vendors:
---
---
Seeking listed, pre-IPO or IPO opportunities? Join our distribution list:
---