Record-breaking.
Well, almost.
Last week the #lithium space woke up to $ALB Albemarle's massive $3.7 billion bid for $LTR Liontown being rejected.
Let's dissect: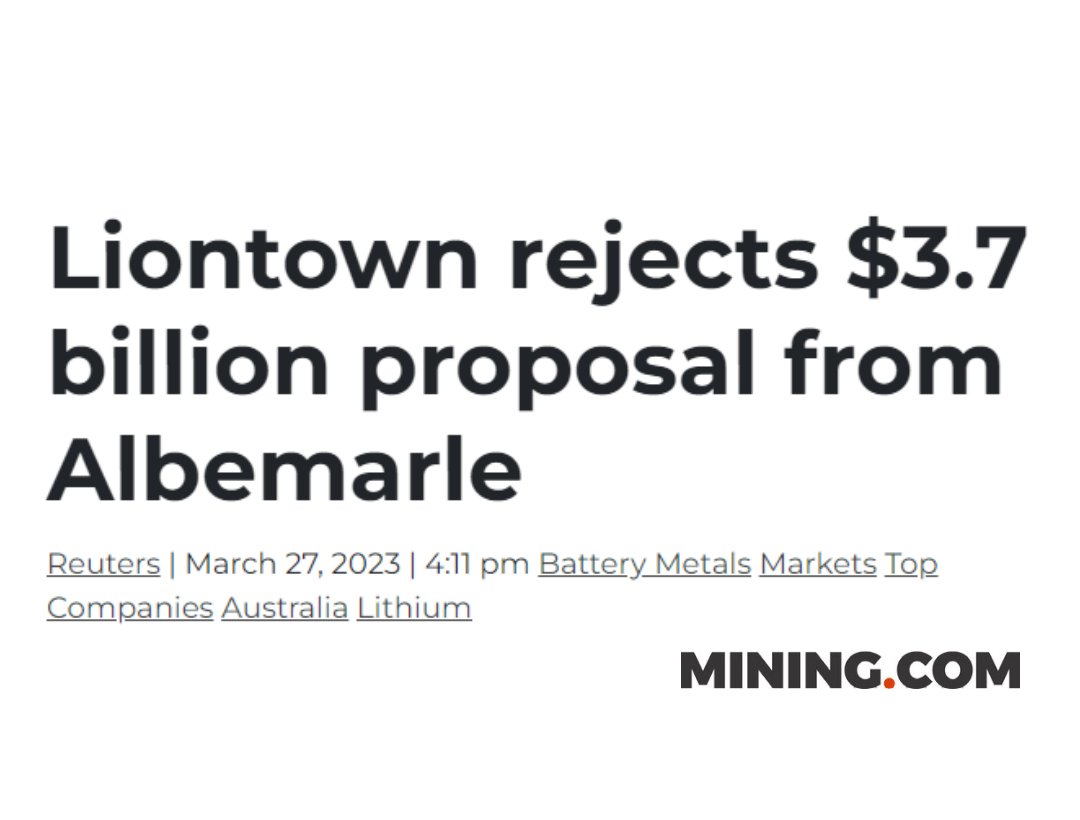 While it may not move the needle on a sector-wide scale, it would have been the largest lithium #acquisition on record, as per S&P Global's data.
But management decided the offer undervalued the company.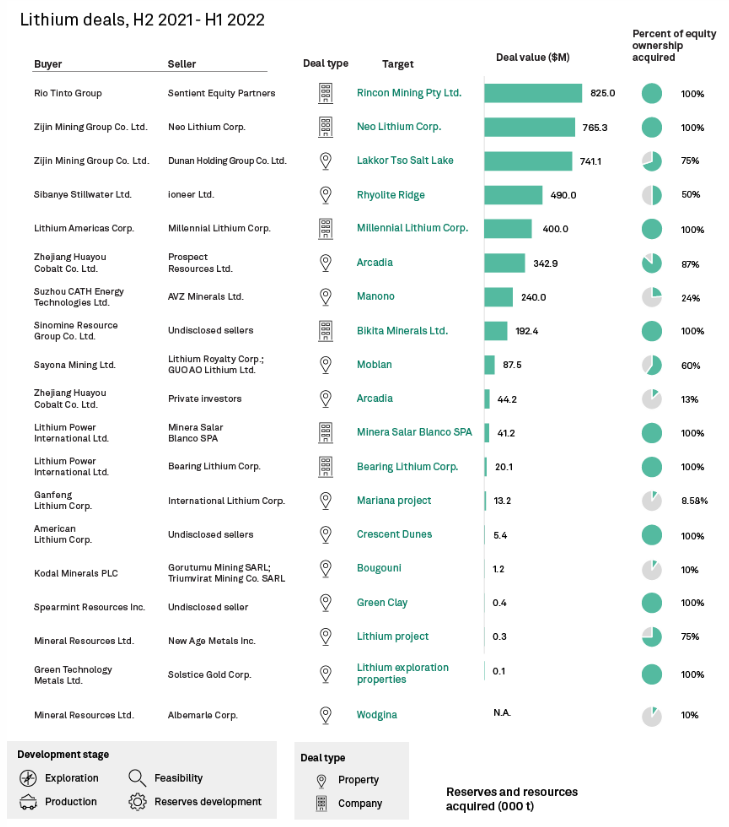 It was also the 3rd bid from Albemarle.
The 1st back in October 2022 and the 2nd earlier this month.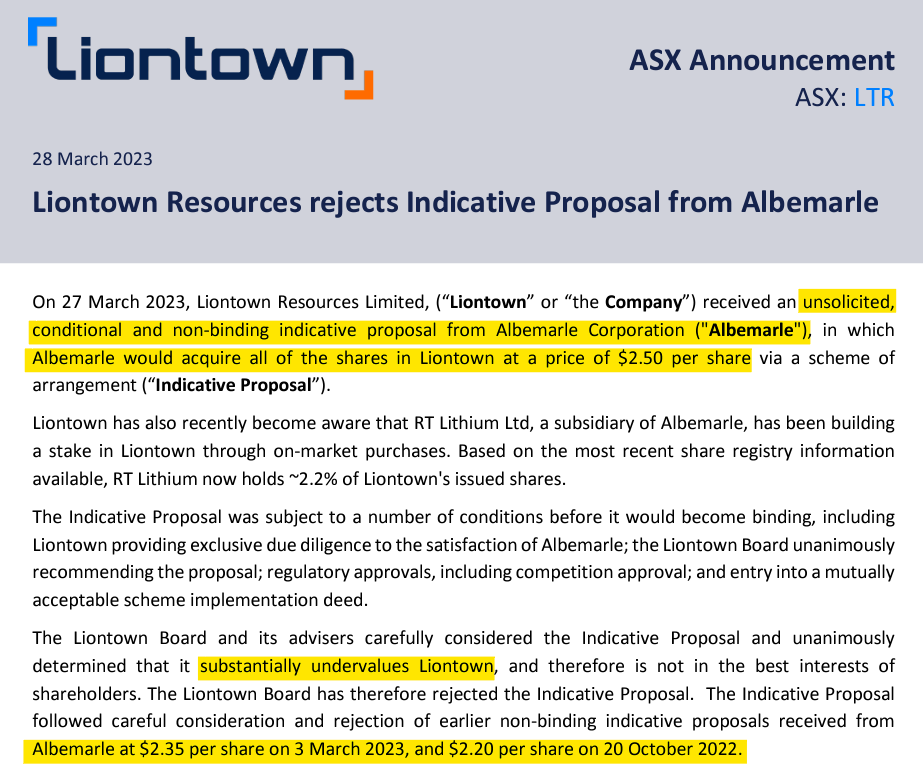 Note that Tim Goyder, the company's chairman, still owns ~15% and is the largest shareholder (with management and close associates taking up an additional 4-5% as per AFR).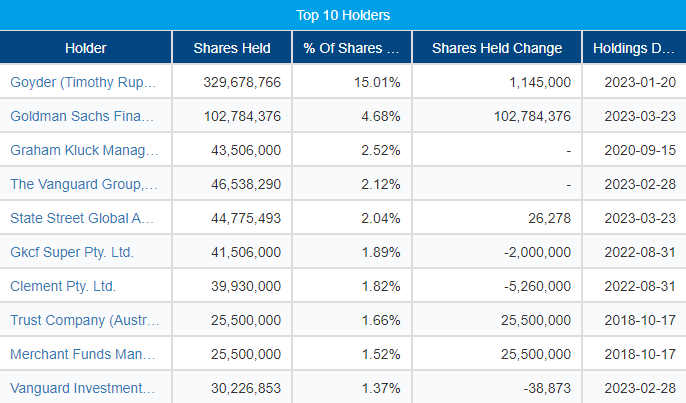 So, insiders have a firm grip on decisions.
And #production seems to be strongly on the agenda.
Yet still a couple of years away, with rising costs.
Some shareholders were shocked that they weren't consulted.
It does sound a bit strange but logical given the capital structure.
Others say LTR just wants a bigger payday. Closer to A$3/share.
In any event, this probably won't be the last we hear about this.
Liontown surged 68% on the news.
But this also pulled up most of the sector, with Argosy $AGY, Core Lithium $CXO, Allkem $AKE and Pilbara Minerals $PLL all rising 11% or more, with many following closely.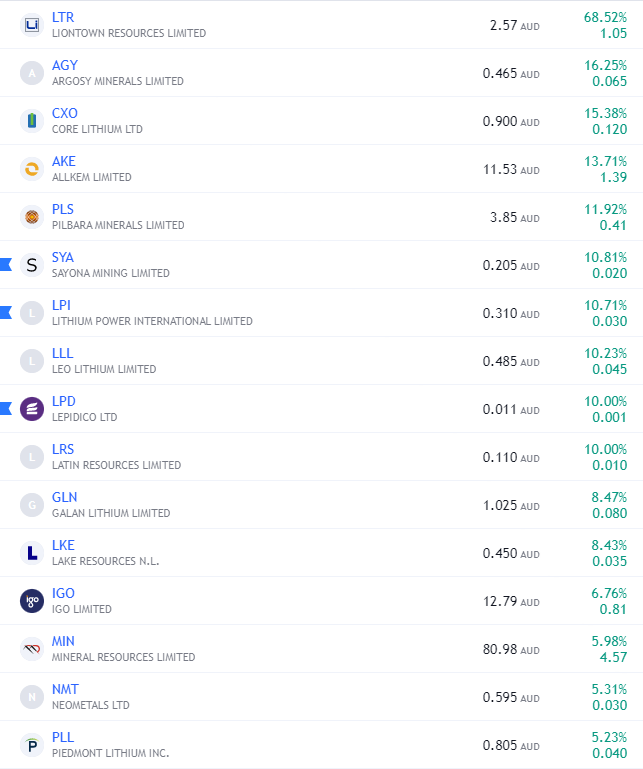 Sometimes a failed bid can mean more for the markets than a successful one.
If all of this is not bullish for #lithium… I don't see what could be.
The scale of the bid unequivocally shows that producers are trying to grow output faster as they keep talking to #automakers like Tesla and General Motors, all vying for product.
And everyone is likely to pay more to get it.
Watch this space…
PS: Today, a sizeable (yet smaller) copper deal was completed.
If this was interesting or useful to you, please retweet the start of the thread.
Follow me @paola_rojas for commentary on the energy transition and the metals and minerals that are making it possible.
The saga continues.
$ALB doubled its stake and wants the registry to contact $LTR shareholders.
Can this end up in a hostile takeover? Or will insiders get the magic number and sell?
Watch it all unfold in next week's episode 👀
Originally tweeted by Paola Rojas 🐝 (@paola_rojas) on March 29, 2023.
---
If you enjoy my content for investors and are ready for more, start here:
---
Disclaimer: Our content may contain affiliate links, meaning we may receive a commission on products or services you buy. We only recommend products and services we use and love, so rest assured our opinions are unbiased.