Promising.
Chile, the 2nd lithium producer globally, may be gearing up to simplify & incentivise lithium investment, according to news reports.
This could shift the landscape for the sector.
Let's dissect 🧵
Reports say a bidding scheme process is in the works.
https://www.emol.com/noticias/Economia/2023/03/01/1088056/licitar-litio-oficialistas.html
Additionally, the Undersecretary of Mining, @willykracht said this to El Mercurio (leading Chilean newspaper):
"We know we must give signals to develop the industry, and create conditions to allow the development of new projects."
(Yes, all countries should.)
Chile has struggled to garner wide interest, with only a handful of new lithium explorers joining the mature industry -headed by $SQM and $ALB-, in the last decade,.
Why is that?
I believe there are mainly 3 reasons:
In addition to longstanding issues with the national tenement system that restricts new entrants in general (a hot topic on its own),
lithium runs…
but with concrete in its pockets.
🔹 Convoluted system of lithium-specific permits recently launched, aiming to 'ease' tighter restrictions established in 1979, that prohibited concessions except for a few cases.
CEOLs were introduced in 2019.
(instead of removing restrictions…)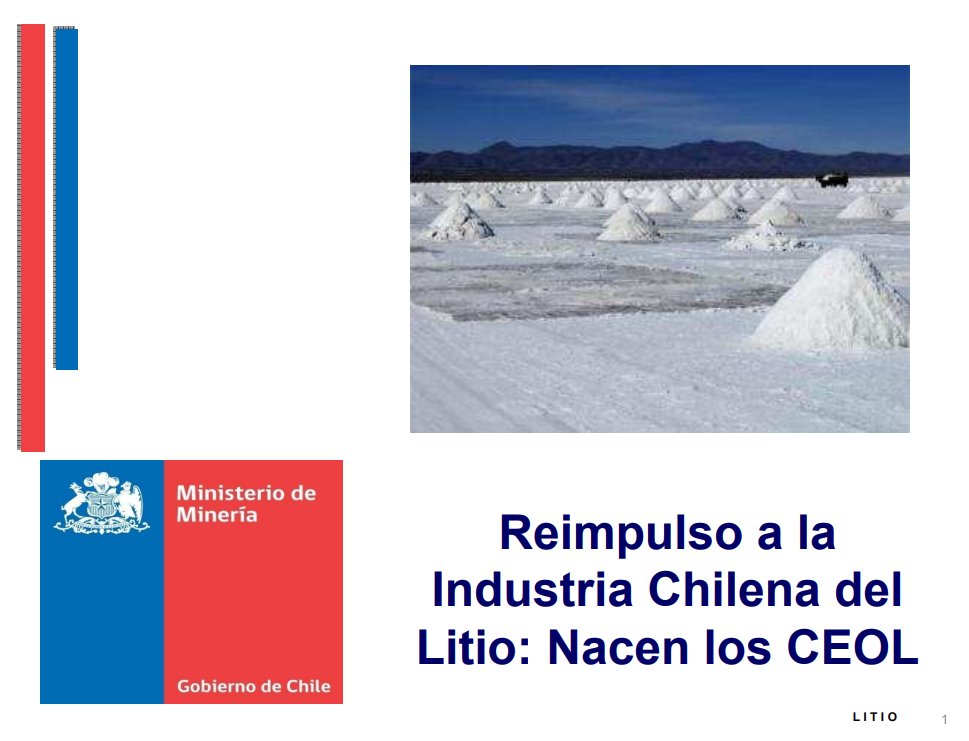 🔹 Involvement of multiple state-owned entities, and recent creation of "National Lithium Company", aiming to emulate the @CodelcoChile/@ENAMIChile model (albeit, they say in a different fashion).
Brings delays, uncertainty and multi-counterparty risk.
Also copper ≠ lithium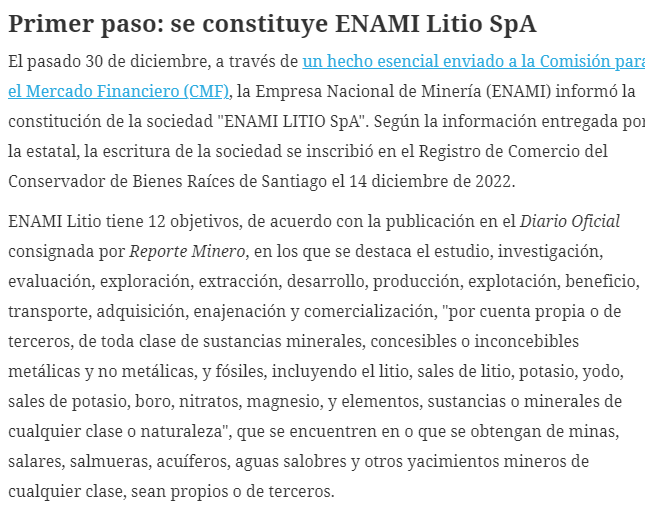 🔹 Community opposition to some projects, many of these unjustified and appearing to be more NIMBY than anything else.
This is affecting not only lithium but other commodities such as $RIO's Fenix proposed mine.
All of this has collectively kept investors relatively at bay, and diverted most new lithium explorers to neighbouring Argentina (which has been great for us, to be honest).
Granted, some progress has been made by $LPI, $CTL and others who are working with existing regulations.
But Chile should also be benefiting from the energy transition fully.
In 2021 it produced 30% of global lithium production (2nd after Australia), and was 1st on reserves with 36%, according to @USGS.
Note reserves vs 5 years of production (2022 e).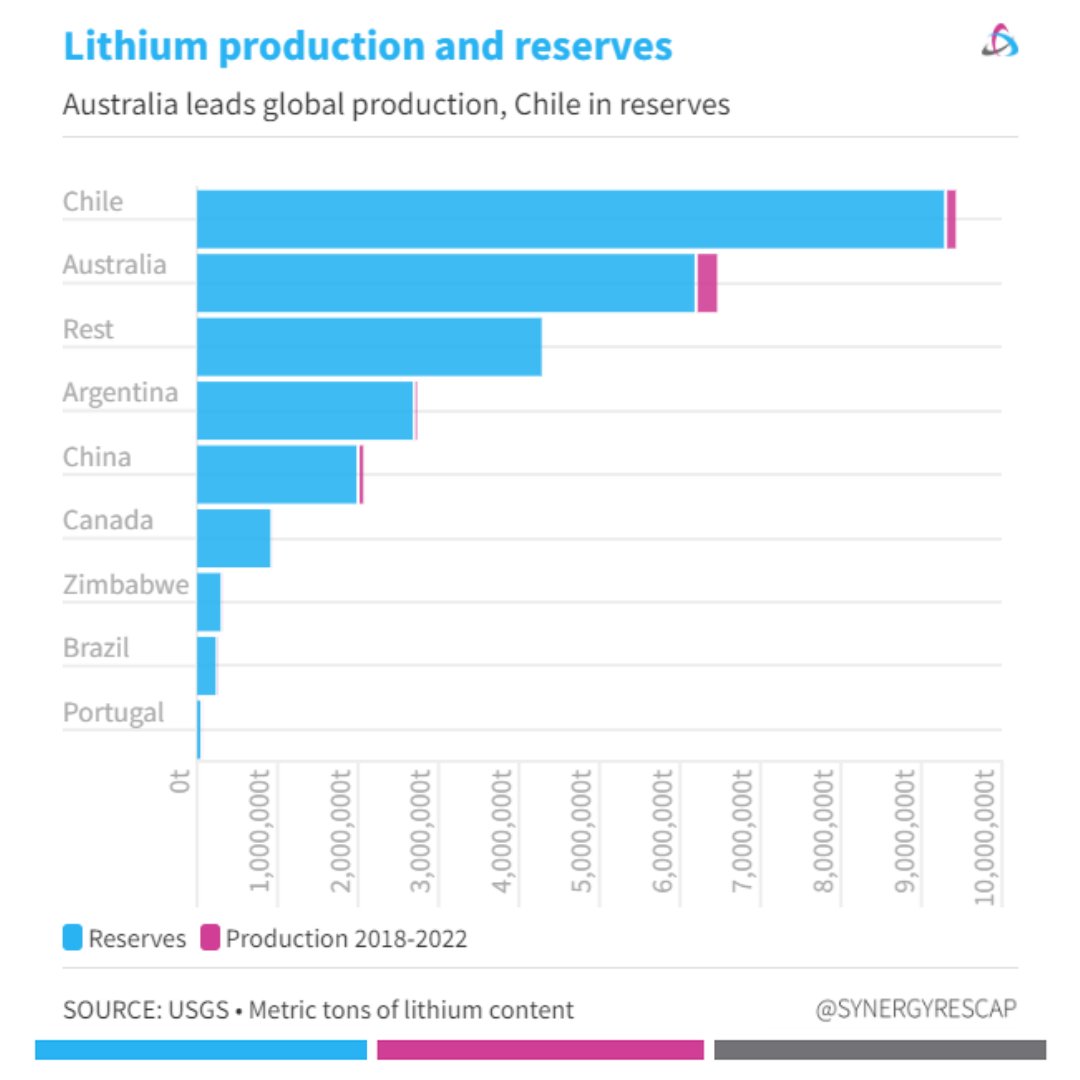 And they know they are missing out.
'We are losing market share'
Back in 2018-9 they also were forecasting production to fall.
(which hasn't happened, and effectively doubled from 2018 to 2022, still from the same 2 companies).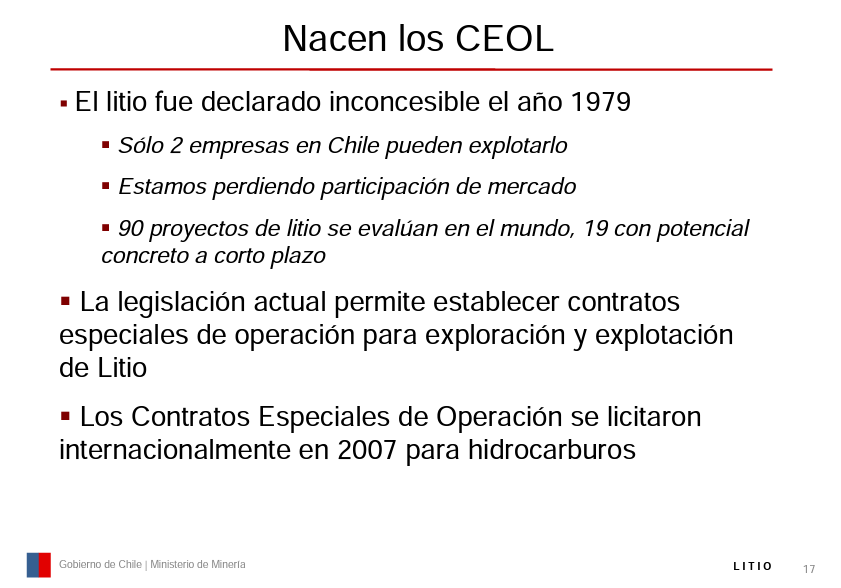 True, lithium prices have softened this year but companies in the battery supply chain are fighting to secure their raw materials, including automakers $TSLA, $GM, $F and giants like LG Chem.
This could bring new spikes in coming months and heaps of M&A.
📊 @markets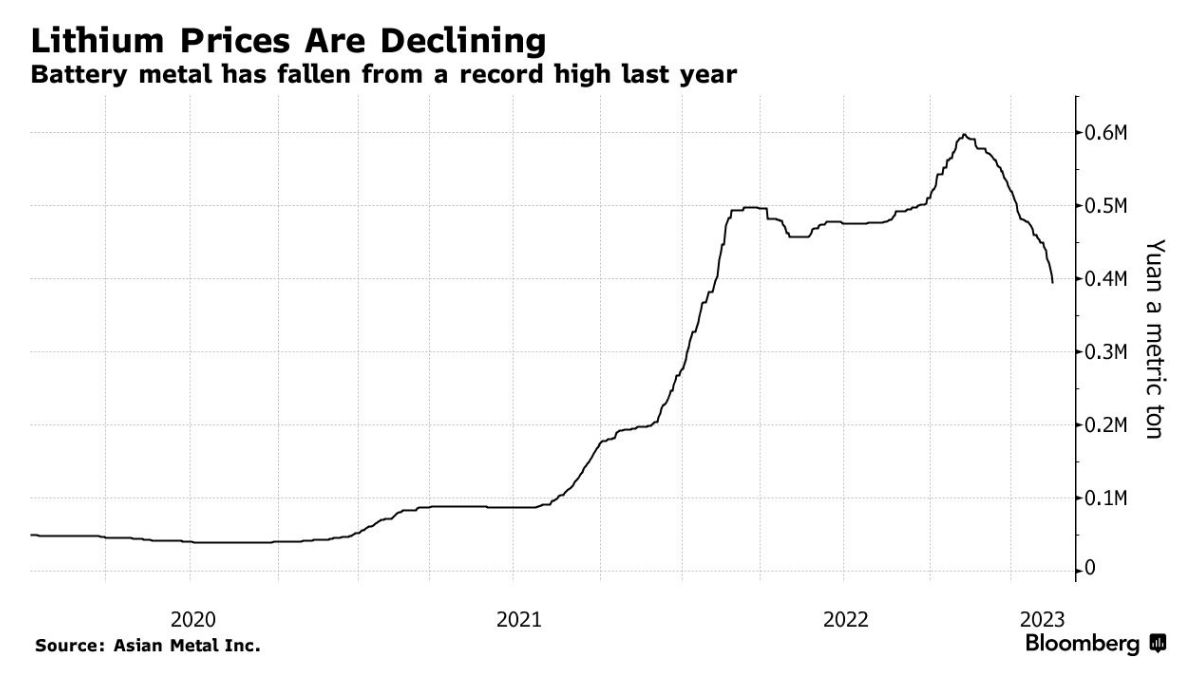 I've said before that high prices for too long wouldn't be good, as we don't want to incite substitution tech.
Other options already exist but they are not even close to mainstream (and let's not forget how long it took for li-ion to get established).
Timing matters, Chile.
And for the market, Chile truly simplifying the process and opening up, can have massive impacts.
But also, if supply fears are eventually crystallised, the world may need more Chilean lithium.
…
Will Chile sort this out and make the most of this run, however long it is?
They have spoken about similar plans before, many highly promising.
But maybe this time it will be different.
Maybe.
Originally tweeted by Paola Rojas 🐝 (@paola_rojas) on March 3, 2023.
---
Get our resources for listed companies, investors and vendors:
---
---
Seeking listed, pre-IPO or IPO opportunities? Join our distribution list:
---