Silver gets a cold shoulder from many in the investment community.
But the precious metal is shifting.
Here are 5 reasons to add silver stocks to your portfolio, today and for the long term:
1) Demand for silver is rising steeply
For starters, we are mining so much more silver, that in the last 2 decades we've mined ~1/3 of all previous production.
Talk about evolution!
But this is not the most surprising bit.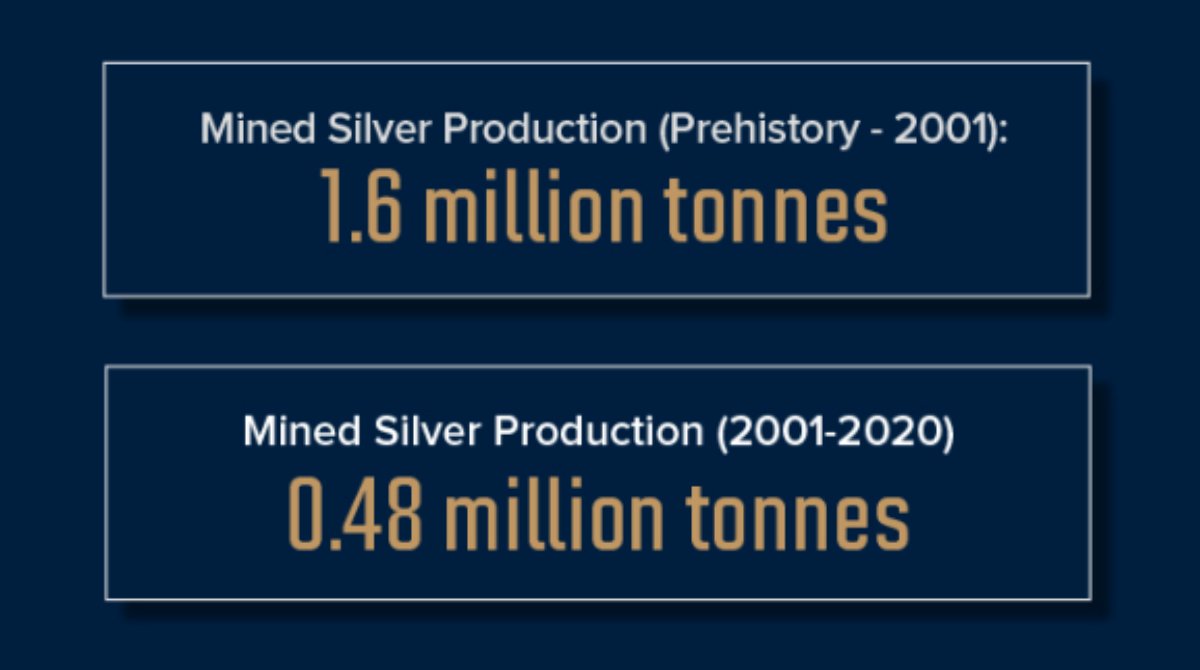 2) The biggest mines are getting old
The average age of the top 10 silver mines is almost 30 years.
Granted, primary silver mines are the turtles of the sector (think $FRES Fresnillo operating since the 1500s or Aguilar, operated for 90y).
Alas, not all mines can be 🐢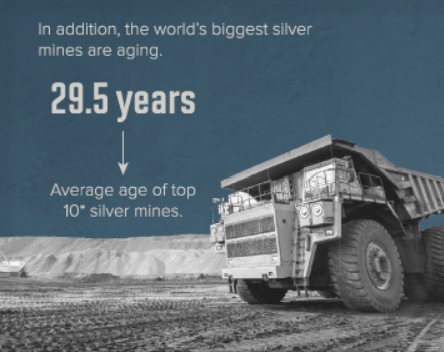 3) Supply has challenges
Most of the $silver production comes from regions that face growing pains and political swings, including countries in Latin America, Russia, and China.
This puts a significant part of the metal's supply at risk.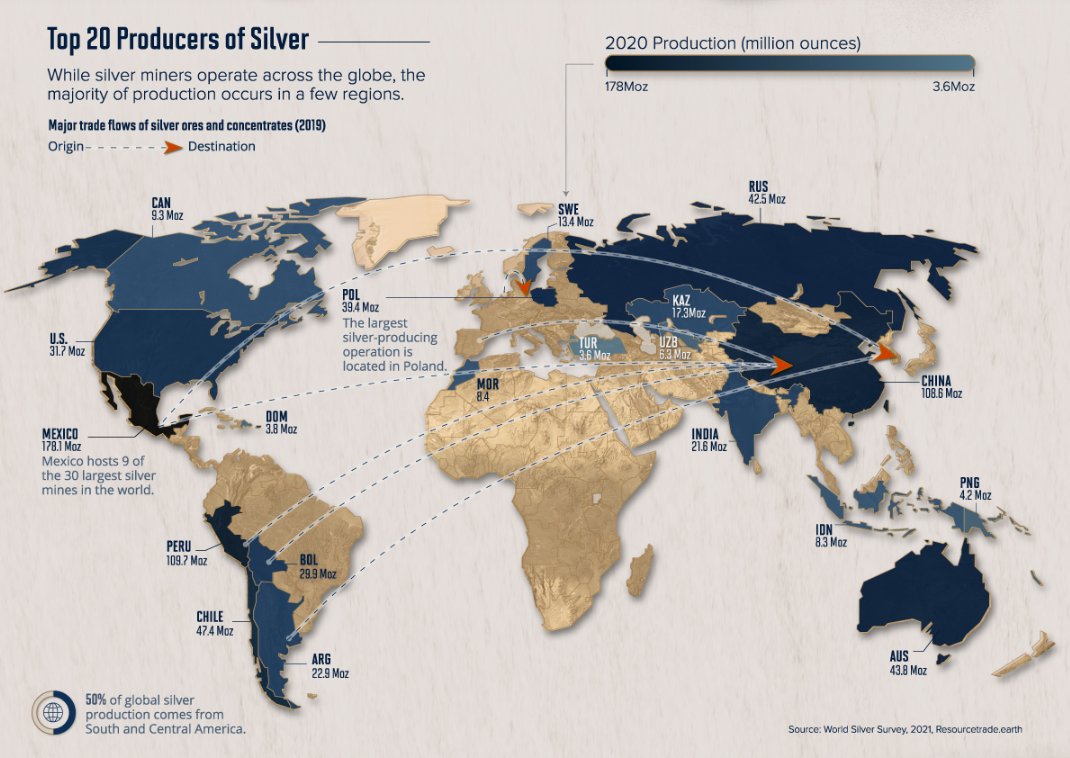 4) Small market
If you look at the whole metals market globally, silver is still a small portion.
Bigger than lithium but still tiny.
While iron, copper & aluminium dominate, silver still has plenty of upside for investors.
And finally…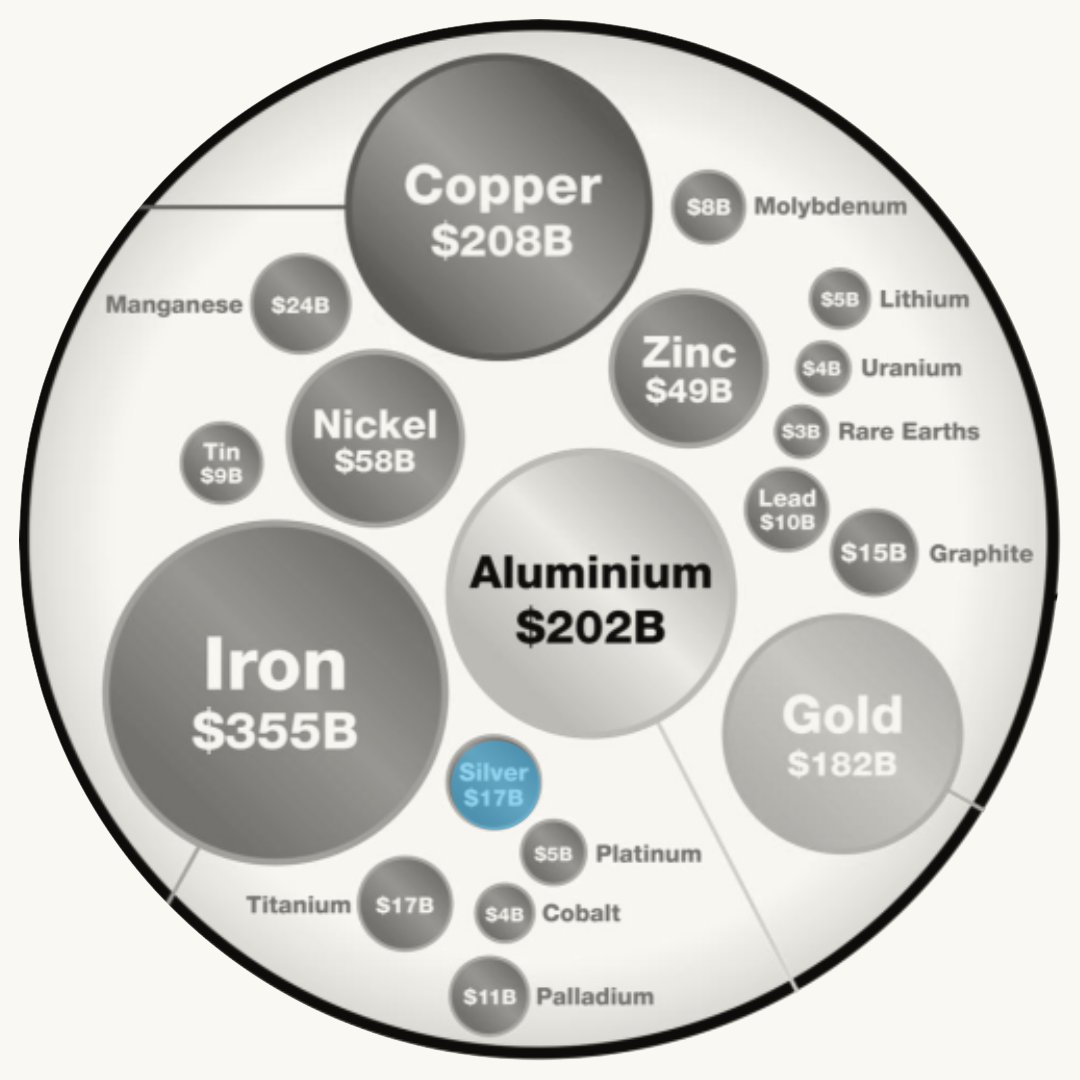 5) Serious misconception
Despite its image of being used mostly for decoration and as a physical investment, shifts in electrification, solar adoption and technology mean that more silver is used in industry and photography.
Yes. MORE.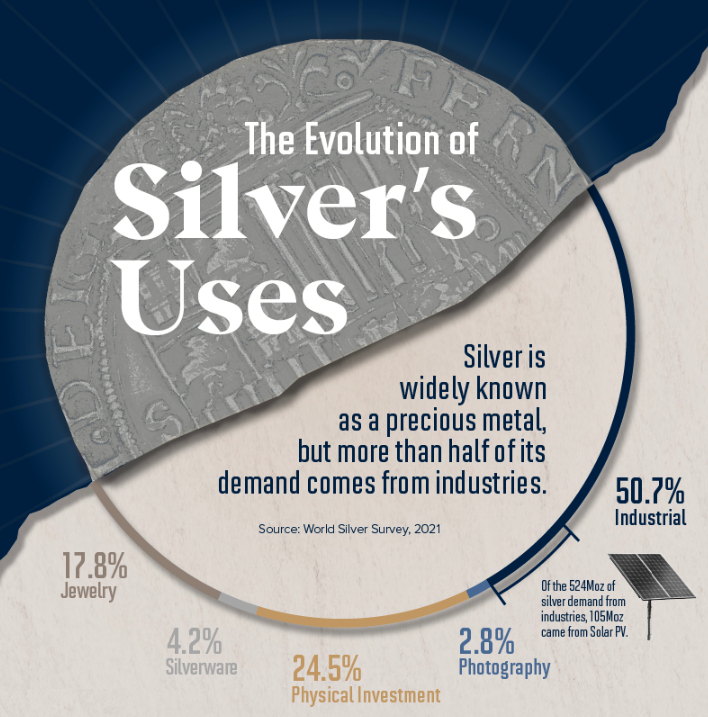 And that's it!
Investing in silver, particularly when markets are turbulent, is a long-term bet. Use this list to guide your research.
1) Demand
2) Aging mines
3) Supply challenges
4) Plenty of upside left
5) Misconception galore for silver
Like this tweet if you're in.
If this was interesting or useful to you, please retweet the start of the thread 🥰
Follow me @paola_rojas for more on metals, markets and tech.
Originally tweeted by Paola Rojas 🐝 (@paola_rojas) on October 8, 2022.
---
If you enjoy my content for investors and are ready for more, start here:
---
Disclaimer: Our content may contain affiliate links, meaning we may receive a commission on products or services you buy. We only recommend products and services we use and love, so rest assured our opinions are unbiased.