As the lithium thesis becomes mainstream, other commodities that play a role in the energy transition are gaining ground. Graphite tops the list.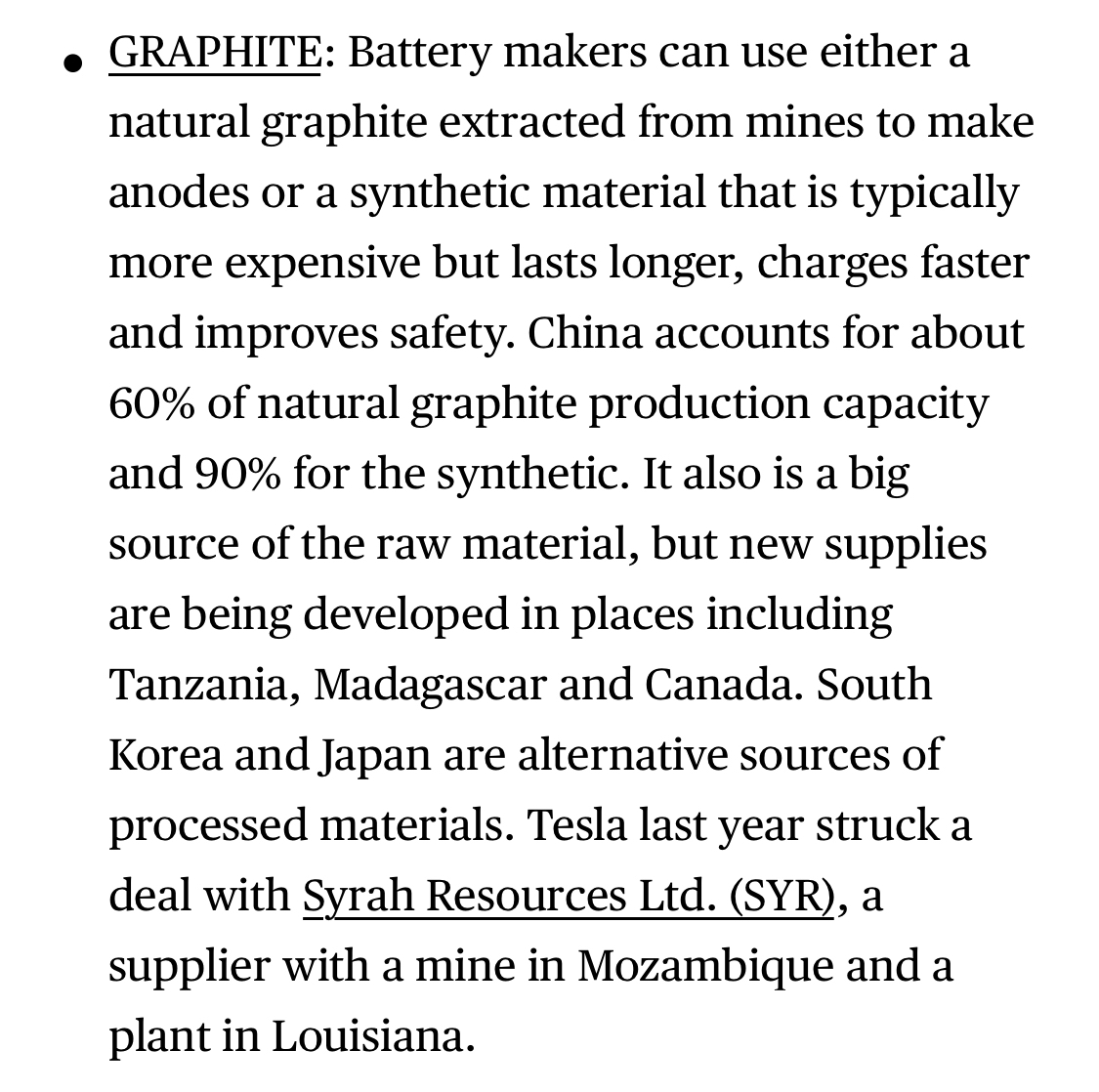 📊 Bloomberg Markets
Graphite is the largest component of li-ion batteries by volume, as it is most of the anode in an NMC chemistry.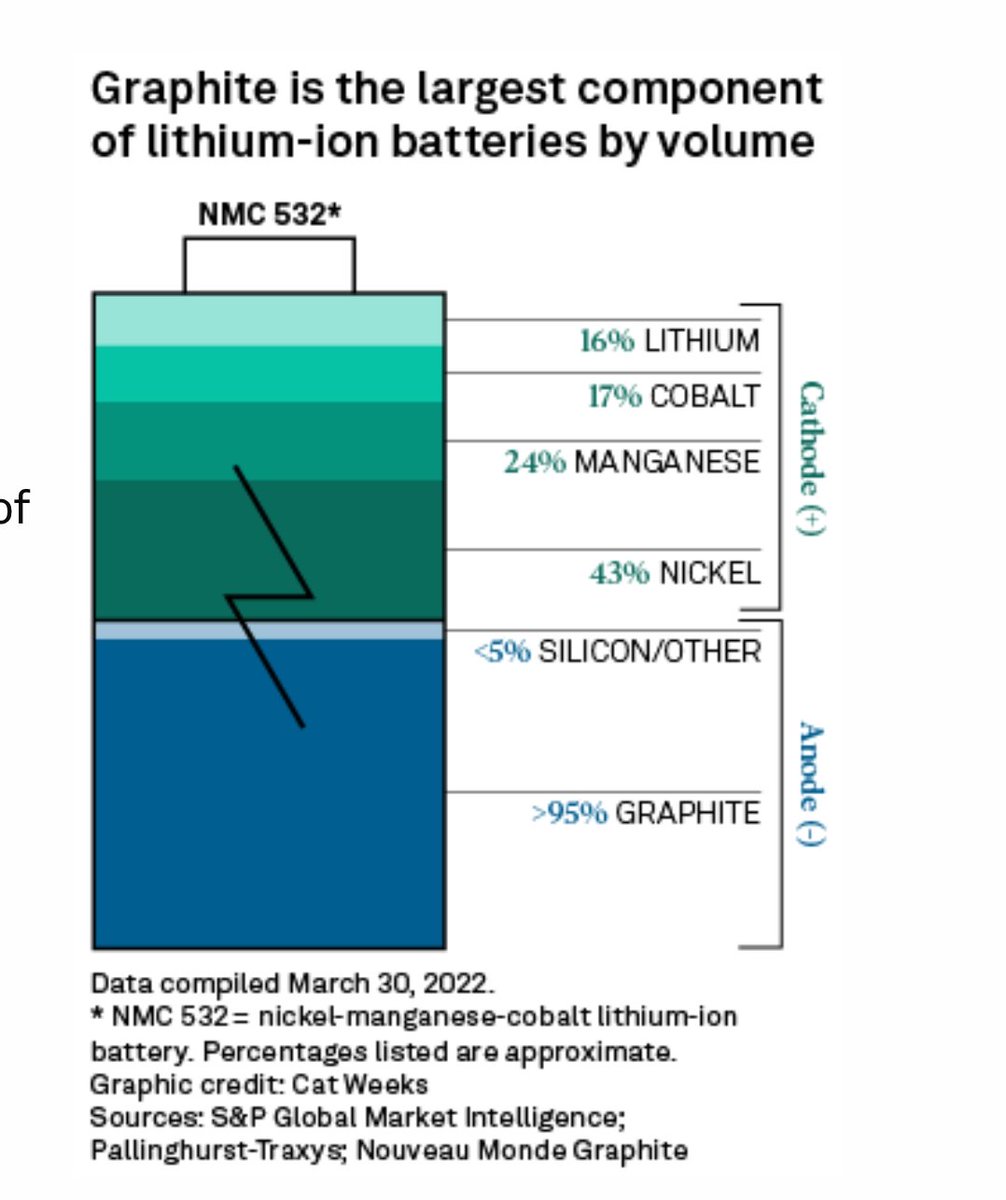 📊 S&P Global Market Intelligence
Time to ponder an allocation, I'd say. You can't make batteries if you don't have access to raw materials.

For exposure, you may consider:
🔹 Northern Graphite Corporation | NGC
🔹 Graphite One Inc. | GPH
🔹 Leading Edge Materials Corp. | LEM
🔹 Nouveau Monde Graphite Inc. | NOU
🔹 SOVEREIGN METALS LIMITED | SVM
Got any positions?
---
Graphite is a naturally occurring form of crystalline carbon. It is a native element mineral found in metamorphic and igneous rocks.
Keen to dig deeper? Here are some resources for you:
---
Want to see what I've been saying about it? From the serious to the funny and everything in between.
---
Have a related question? Pop it below. I'll add to future topics to cover in my content.
---
Here's the mineral in a nutshell:
---
Note: assume I/we hold some if not all stocks mentioned on this website and social media.
---
If you enjoy my content for investors and are ready for more, start here:
---
Disclaimer: Our content may contain affiliate links, meaning we may receive a commission on products or services you buy. We only recommend products and services we use and love, so rest assured our opinions are unbiased.